President Jokowi Will Announce Stop Raw Copper Exports This Year
Rabu, 1 Februari 2023 - 15:30 WIB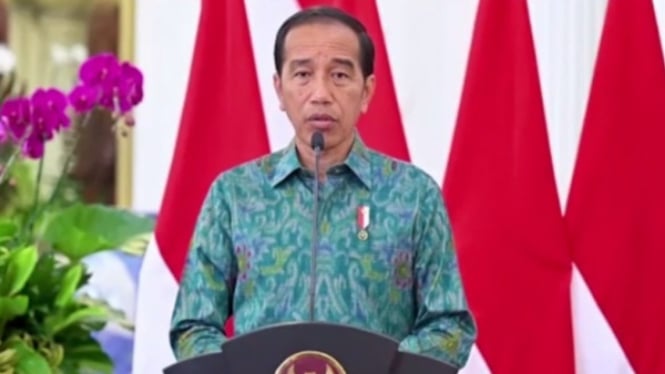 Presiden Jokowi.
Sumber :
VIVA/Mohammad Yudha Prasetya
VIVA – The Indonesian President, Joko Widodo, will announce the policy to stop the export of raw copper, following a move that has already taken effect for nickel, then bauxite as of June.
"I already said in December, Bauxite will stop in June later. Then, I will announce copper stop exports this year," President Jokowi said as a speaker at the Mandiri Investment Forum 2023, in Jakarta, Wednesday, which was streaming on the official YouTube channel of the Presidential Secretariat.
Jokowi explained that the consideration to stop copper exports was based on the progress of the construction of a refining facility (Smelter) owned by PT Freeport Indonesia in Gresik, East Java, as well as other similar facilities that were also built in West Nusa Tenggara (NTB).
"I checked yesterday that Freeport's smelter and the smelter in NTB are more than 50 percent complete, Freeport is already 51 percent complete. So, we dare to stop," the President said.
President Jokowi also reminds that Indonesia already becomes the majority shareholder of PT Freeport Indonesia, " So, don't imagine that Freeport still belongs to the United States. We already own the majority," Jokowi said.
Previously, President Jokowi had imposed a ban on nickel ore exports in January 2020 and he explained the huge benefits of the policy. According to him, the downstream has created a leap in the value of Indonesia's nickel mining industry, from just US$1.1 billion to US$30-33 billion by 2022 based on his estimates.
Halaman Selanjutnya
The policy was challenged by the European Union at the World Trade Organization (WTO) and Indonesia lost the case.