The Latest Update: Earthquake in Turkey Kills Around 4,000 People
Selasa, 7 Februari 2023 - 10:31 WIB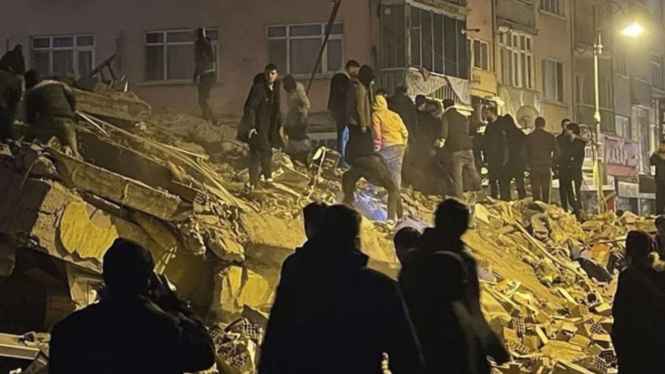 VIVA – Rescuers in Turkey and Syria worked overnight to find the victim of the earthquake. They hope, there are still survivors after the Magnitude 7,8 earthquake hit. According to the latest update, it killed 4,300 people and collapsed many buildings, as reported by NYTimes.
This disaster also raised the specter of a new humanitarian disaster in an area of the world already racked by war, a refugee crisis, and deep economic troubles.
Authorities fear the death toll from the Monday, February 6, 2023 earthquake and aftershocks will continue to rise. Rescue teams have so far been searching for survivors among piles of collapsed and concrete throughout the bordering region.
In addition, the voices of screaming victims can also be heard calling for help from within mounds of rubble.
Seismic activity continued to shake the region, including another tremor almost as strong as the initial quake. Workers carefully pulled out concrete slabs and grabbed bodies buried in the rubble.
Tens of thousands of people were also left homeless in Turkey and Syria and faced cold nights. 
Halaman Selanjutnya
As information, in the Turkish city of Gaziantep, which was the epicenter of the earthquake, people took cover in shopping malls, stadiums, mosques, and community centers.