Arcturus Variant Increases COVID-19 Cases, How Dangerous Is It?
Kamis, 30 Maret 2023 - 09:43 WIB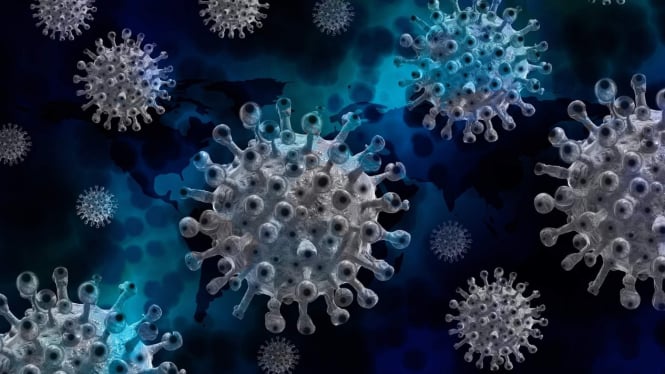 Ilustrasi COVID-19/virus corona.
VIVA – The pandemic in the world so far is not over. Since last Monday, the Indian Ministry of Health reported an increase in cases, 115 new Covid-19 patients were found – a positivity rate of 7.45 percent in Delhi. Experts said this condition was due to the discovery of a new variant called Arcturus.
As per the data, active Covid cases in Uttar Pradesh have tripled in the last 10 days. The latest government data shows that the number of districts with a weekly test positive rate (TPR) of 10 percent or more has increased to 32 across 14 states and UTs, a 3.5-fold increase in two weeks.
According to experts, a new variant of COVID XBB.1.16 is the cause of concern for the sudden spike in the number of cases. This was revealed by the former chairman of the Indian Academy of Pediatrics and consultant pediatrician at Mangla Hospital and Research Centre, Bijnor, Vipin M Vashishtha, in a tweet on Twitter.
"XBB.1.16 has a 140% growth advantage over XBB.1.5. It is much more aggressive than XBB.1.5. And probably faster than XBB.1.9," Vashishtha wrote.
How dangerous is the Arcturus variant?
Vashishtha shared that according to the UK Health Security Agency, XBB.1.16 is a lineage with 3 additional spike mutations (E180V, K478R, and S486P).
Halaman Selanjutnya
All eyes should be on India! If XBB.1.16 or #Arcturus could succeed to wade through the 'sturdy' population immunity of Indians that successfully resisted the onslaught of variants like BA.2.75, BA.5, BQs, XBB.1.5, then the whole world must be seriously worried!!," Vashishtha added in the Twitter thread.