Knowing George: the Doll Made from Hair and Eyes of Real Person
Jumat, 31 Maret 2023 - 19:00 WIB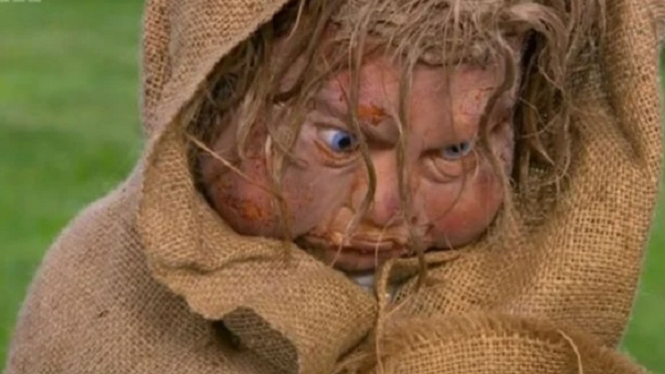 VIVA – The Nottingham Haunted Museum is home to many truly terrifying attractions that cause fear to those who visit. However, not all of the attractions there are claimed to be as haunted and creepy as this doll named George.
George is a 1930s doll that was reportedly made using the hair and eyes of real people who have died.
Marrie Wesson, who founded the Haunted Museum of Nottingham with her husband in 2018, recently met antique expert Charlie Ross on BBC's popular TV show Bargain Hunt.
She brought along a couple of her most disturbing exhibits, one was George, a bizarre-looking doll dating back to 1930s Texas that managed to freak out Ross with its sulking expression and bright blue eyes. As it turns out, there is more to George's creepiness than his facial expression.
He comes from a time when people made such dolls in memory of their loved ones, only in his case, the person who made him used the loved one's actual hair and their glass eyes
"He came to us from Texas and, back in the day, they would make things like George in memory of passed loved ones. The difference with George is the passed loved one, George now has his glass eyes and hair." Wesson said on the show.
Asked about George's origins, Marrie Wesson said that the person they got it from came to them because his family was experiencing "a lot of paranormal things with him," and they wanted nothing more to do with the doll.
"They would get headaches and their eyes would start hurting, so they took him to a few mediums and apparently George wants his eyes and hair back, he can't rest without them," the museum owner added.
All this paranormal stuff is impossible to prove, but judging by the reactions of viewers, just to be safe, most people would prefer George to stay in Texas.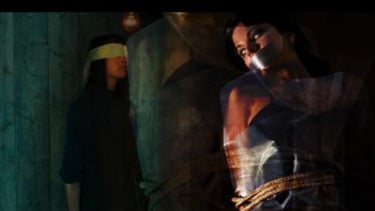 Indonesian Woman Kidnapped in Malaysia Successfully Rescued
Indonesian Embassy in Kuala Lumpur, in coordination with Indonesian Consulate General in Penang has successfully rescued Indonesian citizen who was kidnapped in Malaysia.