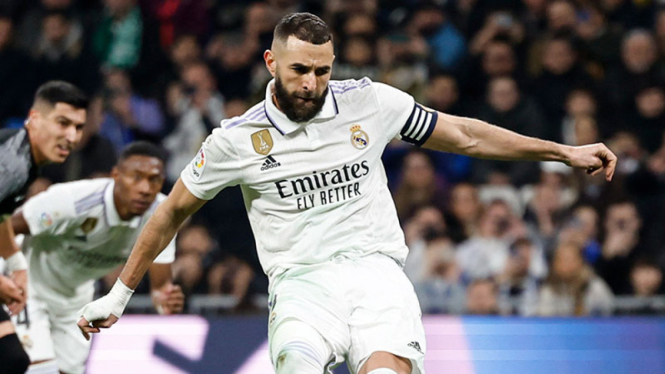 Aksi Karim Benzema saat hadapi Elche
VIVA – French striker Karim Benzema signed a contract with a League club from Saudi Arabia, Al-Ittihad on Sunday. This was confirmed by an anonymous source at Al Ittihad. 
Benzema previously left Real Madrid leaving the club at the end of the 2022/2023 season. It is known that he has won 25 trophies with the Spanish club.
Among them, 5 Champions Leagues, 5 Club World Cups, 4 European Super Cups, 4 La Liga, 3 Copa del Rey, and 4 Spanish Super Cups.
In addition, Benzema is currently a Ballon d'Or and UEFA Best Player trophy holder, as well as being included in the FIFA FIFPRO Eleven and winning the 2022 Pichichi Trophy.
As information, Benzema has signed a three-year contract with Al Ittihad, and he joins former Real Madrid teammate Cristiano Ronaldo in making the move to the Middle East. The pair will face off next season, with Ronaldo playing for Al-Nassr.
Well, Real Madrid must now replace Benzema, who was their only natural striker option during the 2022/2023 season. It will be a difficult task, with the Frenchman having been their talisman for the last few years.