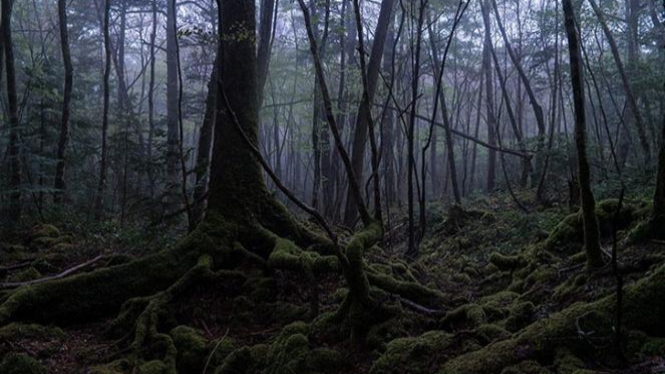 Hutan Aokigahara, Jepang.
VIVA – In this world, there are many tourist places that are worthy to visit such as beaches, mountains, museums, or another. Meanwhile, it turns out that there are also many places that seem dangerous, mysterious, and horrible. Keeping stories in history, old places become scary locations for some people.
Here are 7 scariest tourism places, because for having a dark story from big explosions to suicide sites, are you brave for visit these places?
1. The Catacombs of Paris
This place is an underground grave that contains more than 6 million people. Built in the late 12th century as a way to deal with the city's overflowing cemeteries, the catacombs feature sections dedicated to different bones and body parts.
Victims of the Place de Grève and Rue Meslée riots in 1788 are buried in The Catacombs of Paris. In addition, during World War II many Parisians hid here.
2. Eastern State Penitentiary, United States
Founded in 1829, the Eastern State Penitentiary was built as a prison that held several notorious criminals such as Al Capone, Will Sutton, and James Bruno (Big Joe).
Halaman Selanjutnya
The old building was erected automatically to present a mysterious feel. Coupled with the remains of the ruins from the excavation. The spooky air will increase when you walk around here while listening to the audio tour narration.