Singapore Open 2022: Indonesia Presents Several Representatives
Senin, 11 Juli 2022 - 20:52 WIB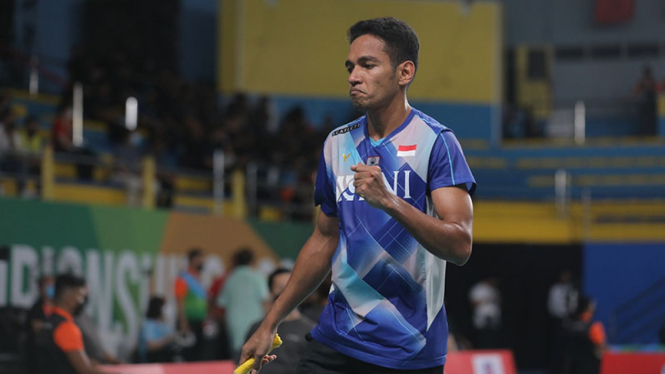 Tunggal putra Indonesia, Chico Aura Dwi Wardoyo
VIVA – Indonesia managed to get several won from the BWF World Tour Super 500 Malaysia Masters 2022 which started on July 5 and finished on July 10 yesterday. Starts tomorrow, the Singapore Open 2022 match will be held. Indonesia presents several representatives and several winners from the Malaysia Masters 2022.
There are a number of Indonesian badminton athletes who are shining at the 2022 Malaysia Masters, such as the champion in men's singles won by Chico Aura Dwi Wardoyo and the champion in men's doubles won by Fajar Alfian/Muhammad Rian Ardianto at Axiata Arena.
Chico won his first title in the Super 500 level tournament after defeating Ng Ka Long Angus, representative of Hong Kong, with a score of 22-20, 21-15. Meanwhile Fajar/Rian beat Mohammad Ahsan/Hendra Setiawan with a score of 21-12, 21-19.
Indonesia also took the runner-up position from the mixed doubles Rinov Rivaldy/Pitha Haningtyas Mentari.
After the Malaysia Masters 2022 tournament, the world's champions will fight again at the Singapore Open 2022 which starts on July 12 and finishes on July 17. The match will be held at the Singapore Indoor Stadium.
As known that the total prize for the Singapore Open 2022 is US$370.00 or around Rp5.4 billion which will be divided according to regulations from the BWF.
As information from the official BWF website, a several names will compete. There are Anthony Sinisuka Ginting, Jonatan Christie, Shesar Hiren Rhustavito, Tommy Sugiarto and Chico Aura Dwi Wardoyo.
In addition, there are Fitriani, Gregoria Mariska Tunjung, Fitriani and Putri Kusuma Wardani (Putri KW).
Likewise with Mohammad Ahsan/Hendra Setiawan, Fajar Alfian/Muhammad Rian Ardianto and there are many other names that will rock the Singapore Open stage tomorrow.