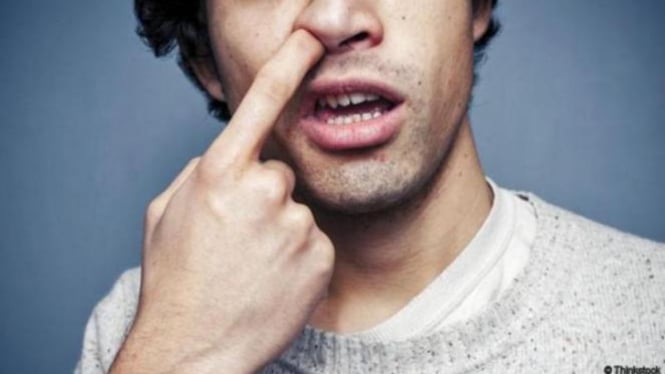 VIVA – For some people, nose-picking is an unmannered habit. But others think that nose-picking becomes a compulsive behavior. Actually, this habit can be unsafe for the body.
Nose-picking is a completely natural habit, even children who have not studied about social norms realize that there is a fit between the index finger and the nostril.
Unfortunately, the nose-picking activity has the potential to introduce germs further into the body or spread them around the environment due to dirty fingers.
Golden Staph (Staphylococcus aureus or S. aureus) is a germ that can cause a variety of mild to severe infections. Studies said that this germ is often found in the nose.
Around 22,000 breath cycles/day makes the mucus-forming feces form a biological filter to catch dust and allergens before they penetrate the airways where they can cause inflammation, asthma and other long-term lung problems.
Cells in the nasal passages called goblet cells produce mucus to trap viruses, bacteria, and dust that contains potentially harmful substances such as lead, asbestos, and pollen.