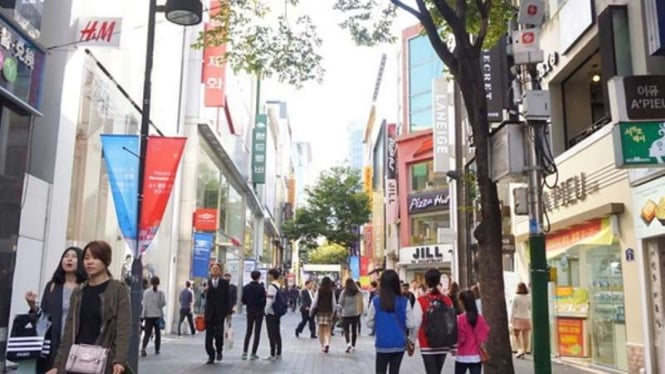 Myeongdong, Seoul, Korea Selatan
VIVA – For some people, shopping is fun. Although online shopping is popular, nothing can beat the sensation of shopping directly from one store to another.
With in-person shopping, people can see, touch, and try the items they want to buy. They don't have to worry about fraud or things that don't match their expectations.
If shopaholics are traveling abroad, it never hurts to try shopping there. The following cities are favorite destinations for shopaholics to go on shopping trips.
It is because of various factors, including the food, the friendliness of the citizens, as well as the completeness of the brand and competitive prices.
1. Seoul, South Korea
Korea is known for its beauty industry. Some well-known cosmetic and skincare brands come from Korea. If people want to shop for a line of products to beautify from head to toe, Seoul can be an option.