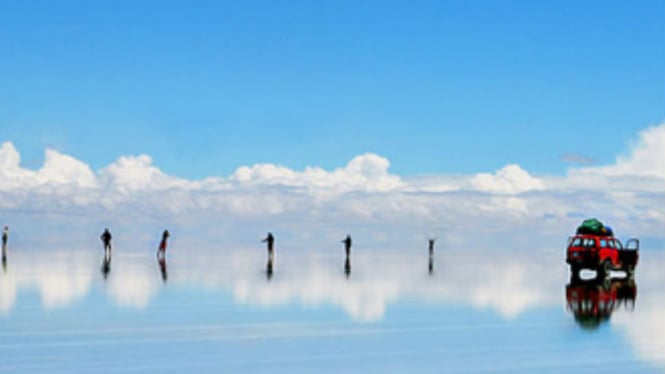 Unfortunately, the pink color of Lake Hillier is still uncertain. Several theories circulated explaining that the color of this lake was created due to the presence of the organism Dunaliella Salina.
2. Bermuda Triangle
The Bermuda Triangle is a mysterious place known as the Devil's Triangle because it has swallowed hundreds of ships and planes. One theory is that there were waves that were strong enough to destroy ships in the area until they disappeared without a trace.
However, the existence of this theory is not enough to explain why ships flying in the area cannot be found anywhere despite a search. The mystery makes the Bermuda Triangle still a mysterious place that confuses many people to this day.
Halaman Selanjutnya
Aokigahara Forest in Japan has a sad and scary story. According to information circulate, the Japanese chose this forest as a place to end their lives.