Five Indonesian Intangible Cultural Heritage Recognized by UNESCO
Senin, 5 September 2022 - 19:30 WIB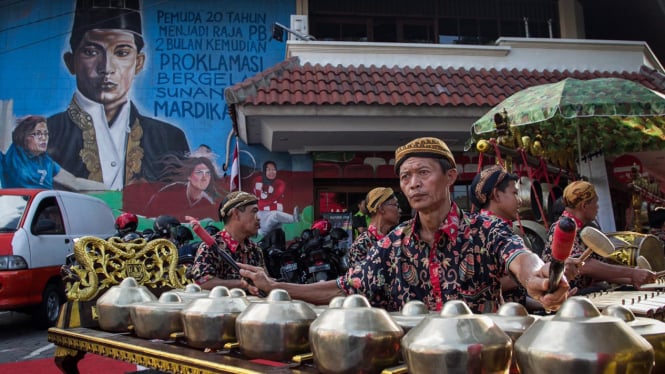 PEMBUKAAN INTERNASIONAL GAMELAN FESTIVAL
VIVA – Indonesia is a country that rich in culture. Every culture is born from different regions and tribes. These cultures have their uniqueness.
Many cultural heritages in Indonesia have been successfully recognized by UNESCO. As known, UNESCO sponsors projects ranging from regional history projects, and literacy programs, to cultural heritage collaborations.
Many know that Borobudur temple is one of Indonesia's cultural heritages recognized by UNESCO. Apparently, not only that, Indonesia has an intangible cultural heritage that is recognized by UNESCO as the following.
Pantun is officially recognized by UNESCO as an intangible cultural heritage not only owned by Indonesia but also by Malaysia in 2020. Pantun is a form of Malay poetry used to express difficult ideas and emotions.
Pantun has an a-b-a-b scheme which is usually read during wedding ceremonies, traditional rituals, and official ceremonies. Pantun offers a way of direct expression politely.
Halaman Selanjutnya
2. Gamelan (2021)