Six Evidences Chickens are the Incarnations of Evolved Dinosaurs
Jumat, 9 September 2022 - 16:24 WIB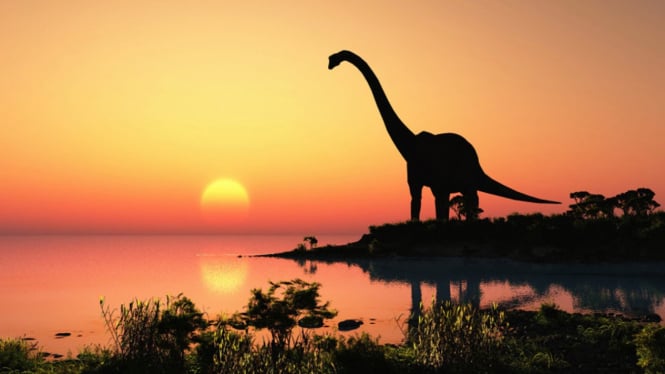 Unfortunately, any DNA has long been degraded, but Doctor Schweitzer was able to run tests on proteins in soft tissues. Analysis showed that Tyrannosaurus Rex was more closely related to ostriches and chickens than to any living reptile.
2. Eggs
As far as research goes, dinosaurs laid eggs like modern chickens. The fossil record is incomplete, but scientists are fairly certain that all dinosaurs laid eggs. Because if we use T. Rex as an example of the ancestor of the chicken.
Other theropod nests have been found. If T. Rex followed the same pattern. Most of the hatchlings will not reach their first birthday, but those that survive will gain about 771 kilograms. A newly hatched T. Rex would have been about the same size as a modern turkey or locally known as Kalkun.
3. By Feet
Halaman Selanjutnya
Seen from the feet, dinosaurs tended to have three-toed feet that are very similar to modern birds and chickens. Analysis of the fossil footprints shows that they too moved in the same way. Early discoverers of dinosaur tracks often assumed that they were looking at bird tracks.