Six Evidences Chickens are the Incarnations of Evolved Dinosaurs
Jumat, 9 September 2022 - 16:24 WIB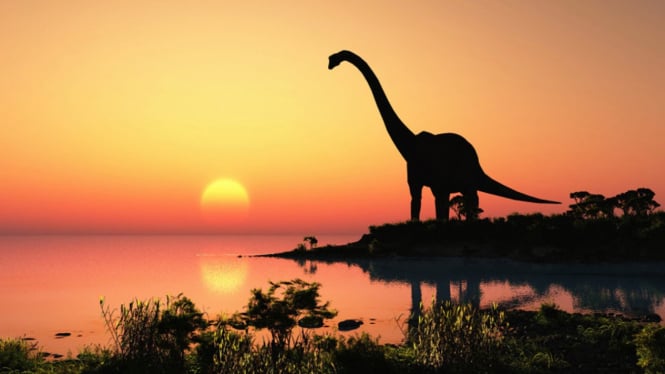 Seen from the feet, dinosaurs tended to have three-toed feet that are very similar to modern birds and chickens. Analysis of the fossil footprints shows that they too moved in the same way. Early discoverers of dinosaur tracks often assumed that they were looking at bird tracks.
4. Able to Parenting
Chickens are known to watch over their children, teach them how to scratch food, protect them from harm, and more. There is fossil evidence to suggest that at least some dinosaurs behaved in the same way.
Even a baby T. Rex needs to be cared for until it can take care of itself; it needs to learn about the world around it and seek protection from its mother. Some paleontologists have suggested that juvenile T. rex may experience phases when hunting differently than full adults.
5. The Airbag System
Halaman Selanjutnya
If you've ever picked up chicken, you'll notice that it's lighter than it should be. This is because birds have air sacs that extend from their respiratory systems.