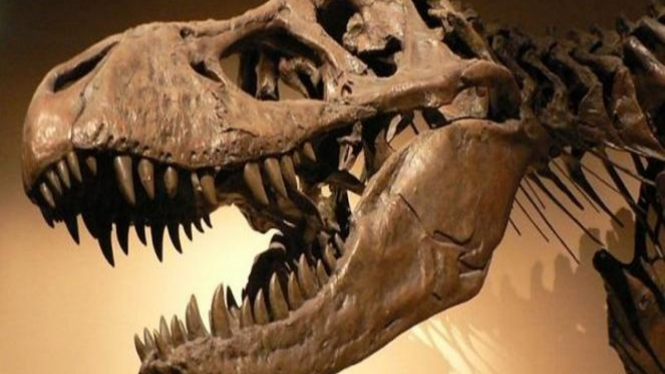 VIVA English SIte – For the first time, a Tyrannosaurus Rex or T Rex fossil will be auctioned in Asia. Estimates, this dinosaur fossil will be sold for around the US $25 million or around Rp382 billion.
The fossil weighed about 1,400 kilograms and is still named Shen. But, later on, the winner of the auction has the right to change the name of the T. Rex Fossil as quoted from the Livescience website, Monday, October 3, 2022.
Shen measures about 40 feet (12.2 meters) long, 15 feet (4.6 m) high, and 6.8 feet (2.1 meters) wide.
The fossil was found in the Hell Creek Formation in Montana, an area famous for its fossils dating from the late Cretaceous period, which ended about 66 million years ago.
The plan, this auction will be held on November 30, 2022, soon. In recent years, dinosaur fossil auctions have been booming, including Stan the T. rex in 2020 breaking the record as the most expensive dinosaur fossil ever sold for US$31.8 million (Rp486 billion).
Although Shen is not expected to make as much money as Stan, this fossil is still estimated to be of a higher price than the nearly complete T. rex known as Sue.
Halaman Selanjutnya
Sue was sold in 1997 for $8.36 million ($15.4 million in today's dollars) to the Field Museum of Natural History in Chicago.