Twelve Teams Officially Play at the U-20 World Cup in Indonesia
Senin, 26 September 2022 - 19:10 WIB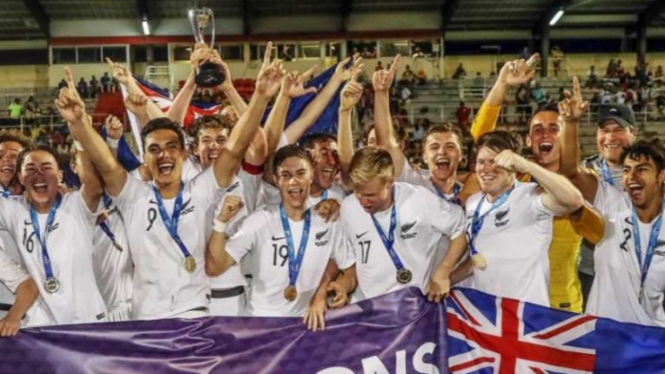 Timnas Selandia Baru U-20.
VIVA – The quota for 2023 U-20 World Cup participants in Indonesia has been filled by 50 percent. Of the total 24 participants, 12 teams have officially passed and participated. The Oceania zone is the latest in sending representatives. Two representatives of Oceania in this prestigious football match are New Zealand and Fiji.
New Zealand is a regular in the U-20 World Cup. Including next year, they have participated seven times. While Fiji penetrated the U-20 World Cup for the second time. Previously, they performed in 2015.
The U-20 World Cup will be held from May 20 to June 11, 2023. As the host, Indonesia qualified directly without going through qualifications. This is Indonesia's second appearance at the U-20 World Cup after 1979.
Five European teams are confirmed to qualify, such as England, France, Israel, Italy, and Slovakia.
England came with the status of the 2022 U-19 European Cup champion. Meanwhile, Israel will feel its debut in the U-20 World Cup. It is also the first FIFA tournament for Israel as a member of UEFA. Previously, they appeared in the 1970 World Cup as representatives of Asia.
From the Americas, there are four CONCACAF representatives. They are the Dominican Republic, Honduras, Guatemala, and the United States.