Germany Plans to Make Citizenship Easier for Foreigners
Rabu, 30 November 2022 - 11:36 WIB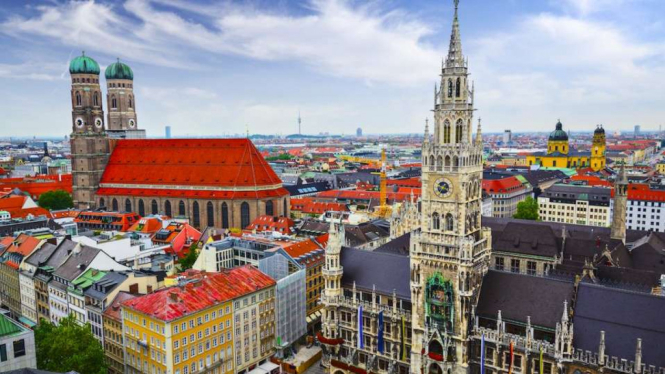 Chancellor of Germany, Olaf Scholz said in a video message Saturday that Germany has long since become "the country of hope" for many, and it's a good thing when people who have put down roots in the country decide to take citizenship.
"Germany needs better rules for the naturalization of all these great women and men," Scholz said.
The government also wants to lift the ban on holding dual citizenship. In principle, most people from non-EU countries and Switzerland currently have to renounce their previous citizenship when they acquire German citizenship, although there are some exceptions.
German Interior Minister Nancy Faeser argues that reducing the waiting time to qualify for citizenship is "an incentive for integration."
The purpose is to reflect reality, he said on Friday. "We are a diverse and modern immigration country, and I think the laws should reflect that." Nancy Faeser remarked.
The official statistics show that around 131,600 people took German citizenship last year, a quarter of them citizens of other EU countries. The number was 20% higher than the previous year, partly due to a growing number of naturalized Syrians. Germany's total population is around 84 million.
However, the main center-right opposition United Bloc rejects plans to liberalize naturalization laws.
Halaman Selanjutnya
"Selling cheap German citizenship does not promote integration, it aims at the opposite and will trigger an additional 'pull effect' for illegal migration," Senior conservative lawmaker, Alexander Dobrindt told Saturday's edition of the Bild daily.