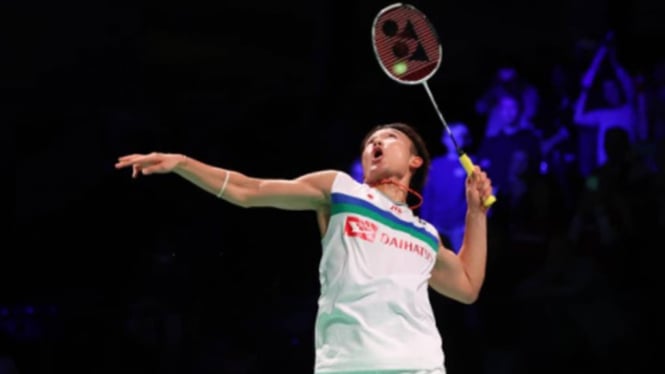 Tunggal Putra Jepang, Kento Momota
VIVA – Kento Momota is one of the badminton athletes known for his explosive moves and unpredictable playing movements. During his badminton career, he managed to achieve proud achievements such as winning the Thomas Cup in 2014, the 2015 BWF World Championship, and many more.
But unfortunately, in 2022, Kento Momota experienced many incidents that made his name fade and predicted to hits the rock bottom in the badminton world. So, here are the signs that Kento Momota's name is starting to fade from the badminton world.
1. Not Feeling Happiness Anymore
The men's singles representative from Japan, Kento Momota chose to withdraw at the 2022 Denmark Open. Momota is reportedly more confused about choosing the tournament he will participate in because he admits that he no longer feels happiness in the world of badminton.
"I have no joy and I can't win. Right now, I am in a situation of not knowing what is lacking in me," Momota said as quoted from Badminton Planet.
"It's not scary, but honestly, I'm starting to lose confidence when playing." He added.
Halaman Selanjutnya
Kento Momota's performance throughout 2022 is indeed quite concerning, as he has never been a winner in several matches presented.