Innovation Heroes Gives Award to Best Indonesian Innovators
Rabu, 1 Februari 2023 - 19:40 WIB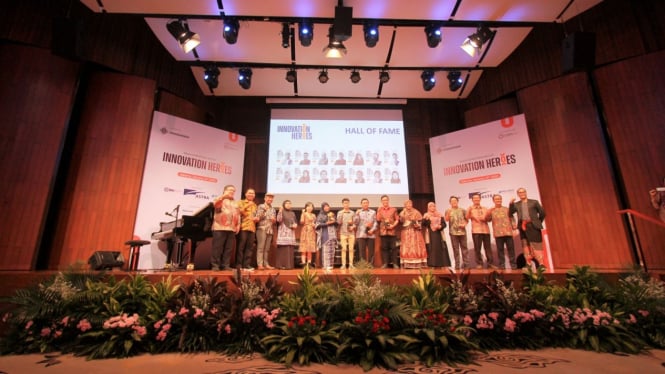 2. Herry Wijaya - For Sustainable Prosperity
3. Tatiek Kancaniati - Tegalwaru Business Tourism Village
4. Lenang Manggala - National Book Writing School Movement
5. Heni Sri Sundari - Smart Farmer Children Movement
On the same occasion, one of the nominees, CEO of BANANA & Partners, Herry Wijaya said that his business focuses on sustainable prosperity and emphasizes Environmental Social, and Government.
"BANANA & partners started in 2020, and we want to address the issue of food security. This can be fixed by managing and processing waste wisely, which is the ultimate solution we have in the form of Pandora (Home Auction Recycling Industry Center). We also have the vision to create a world without waste and a fossil-free world for a better life," said Herry Wijaya.
"I also hope that Innovation Heroes can foster Indonesian innovators, as well as work and help each other for the vision of a Golden Indonesia 2045, by contributing a positive impact directly to the people of Indonesia," Herry added.
Halaman Selanjutnya
As information, the Innovation Heroes program is planned to be held annually. This is a form to support the sustainability and growth of innovation in Indonesia.