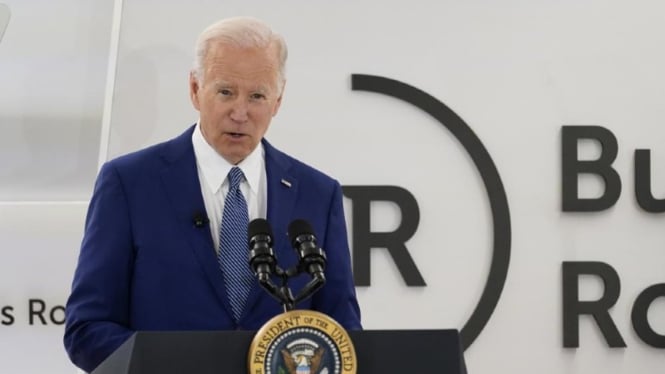 Presiden AS, Joe Biden.
Sumber :
AP Photo/Patrick Semansky
VIVA – The United States Senate on Thursday, May 19, 2022 has approved a bill to provide Ukraine with US$40 billion or equivalent to Rp58.6 trillion worth of military and economic assistance for Ukraine as it struggles to fight a Russian invasion.
This amount is US$ 7 billion or Rp101.7 trillion more than President Joe Biden asked last April.
This funds will provide Ukraine with military and economic assistance, assist regional allies and restock weapons the Pentagon has sent overseas.
As reported by VOA on Friday, May 20, 2022, the United States House of Representatives voted in full to support the aid package. US President Joe Biden is also expected to sign the aid package soon.
The new law will also bring US support for Ukraine to nearly $54 billion, including $13.6 billion to support Congress, which took effect in March.
President of Ukraine, Volodymyr Zelensky said in his speech on Thursday that the approval of the aid package by the United States Senate is a manifestation of strong leadership and a necessary contribution to the defense of common freedoms.