Officials Approves New Integration Tariff for MRT-TransJakarta
Rabu, 8 Juni 2022 - 16:36 WIB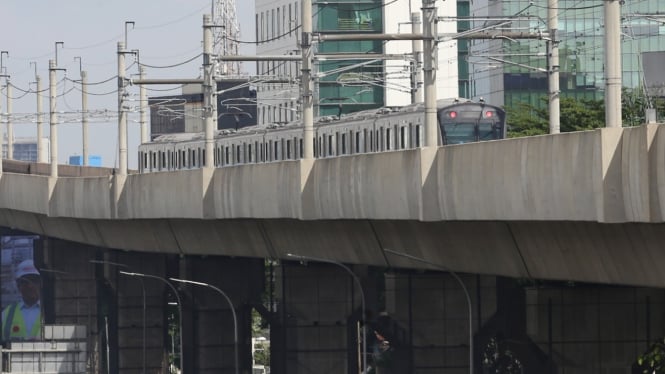 VIVA – The Jakarta Regional House of Representatives (DPRD), commission B approved the proposal from the DKI Jakarta Provincial Government regarding tariff for the integration of three public transportation modes such as the bus system Transjakarta, Jakarta MRT, and also Jakarta LRT with a nominal cost of Rp10.000.
"(Jakarta DPRD) Commission B approved the tariff, as it supports the integration of transportation modes," Commission B Chairman, Ismail stated here on Tuesday, June 7, 2022.
Ismail noted that the integration cost for these public transportation modes will shift the pattern of people moving from one place to another place from using private vehicles to means of mass transportation.
The DPRD also recommended a trial period of transportation integration tariffs for an evaluation conducted every three months for a year.
According to Ismail, the evaluation aims to comprehend the impact of integration tariffs on the people's interest in using mass transportation modes.
The Commission B also recommended the Jakarta Provincial Government and its regional-owned enterprises (BUMD) in the mass transportation service to record the number of tariff integration passengers by separating the data of the community with a DKI Jakarta ID card and a non-Jakarta ID card.
Ismail also conveyed that the integration tickets will be made free to 16 community groups.
The details are private employees, flat residents, residents holding Seribu Islands ID, poor people receiving free rice, members of the Indonesian Military (TNI) and National Police, veterans, people with disabilities, elderly people, as well as keepers of mosques, musalla, and early childhood education centers (PAUD), mosquito larva observers (Jumantik), to the Family Welfare Development (PKK) members.
Ismail underlined that although a number of recommendations are still not final, the Commission B DPRD can still evaluate the policy. Meanwhile, it is possible that there will be new recommendations after the implementation of the policy in the field.
Halaman Selanjutnya
Ismail also conveyed that the integration tickets will be made free to 16 community groups.