The Fun Facts of Indonesia vs Vietnam in the AFF U-16 Cup Final
Jumat, 12 Agustus 2022 - 13:20 WIB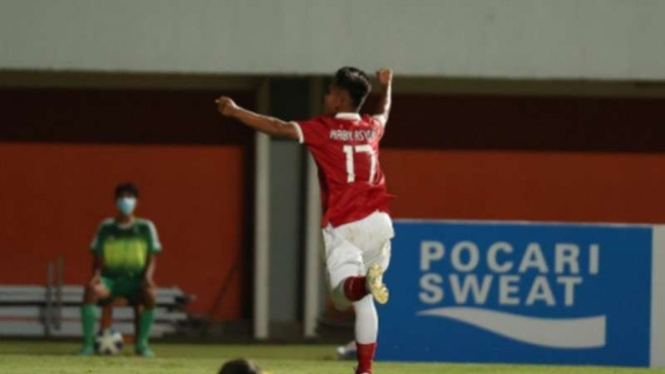 Pemain Timnas Indonesia U-16, Nabil Asyura
Sumber :
https://www.instagram.com/pssi/
VIVA – Tonight, on August 12, 2022, the Indonesian National Team will meet and fight Vietnam in the 2022 AFF U-16 Cup at stadium Maguwoharjo. There are interesting facts related to Indonesia vs Vietnam match.
As information, Indonesia managed to seal the final ticket for the 2022 AFF U-16 Cup after conquering Myanmar in the semifinals on August 10, 2022. Indonesia won on penalties.
While Vietnam beat Thailand with a score of 2-0 in the semifinals, on the same day.
This match is the first meeting between the two teams in the final of the AFF U-16 Cup. It is known, that both teams have won three AFF U-16 Cup trophies (2006, 2010, and 2017) from four finals throughout history.
The coach of the Indonesia U-16 National Team, Bima Sakti Tukiman said his squad wanted to win the 2022 AFF U-16 Cup by defeating Vietnam in the final and making it a gift for the 77th Indonesian Independence Day.
"I ask the players to give their best in the final because opportunities don't come twice. I hope they make the best achievements for their careers and it will be a gift for the independence of the Indonesian nation," Bima said at the Maguwoharjo Stadium, Sleman, Yogyakarta.