The Fun Facts of Indonesia vs Vietnam in the AFF U-16 Cup Final
Jumat, 12 Agustus 2022 - 13:20 WIB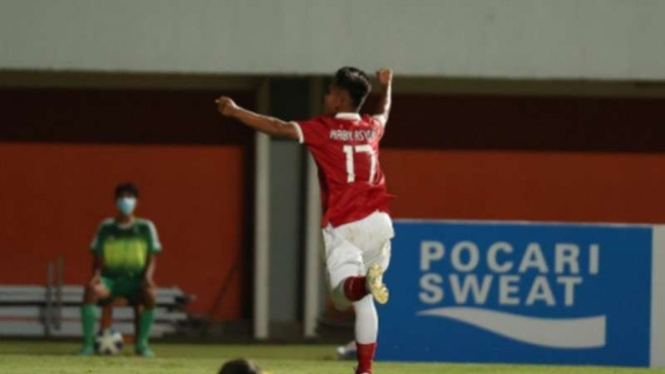 Pemain Timnas Indonesia U-16, Nabil Asyura
Sumber :
https://www.instagram.com/pssi/
So, here are five fun facts about the match of Indonesia vs Vietnam reported by various sources:
1. Indonesia is just one step away from repeating the history of winning the U-16 AFF Cup. Indonesia last won the same tournament and won the championship trophy when it successfully beat Thailand in the final on penalties (4-3) in 2018.
2. In terms of head-to-head, Indonesia has won the last four meetings and managed to get a win.
3. Bomber of the U-16 Indonesian National Team, Nabil Asyura has the opportunity to become the top scorer of the U-16 AFF Cup. Currently, he has occupied the temporary top scorer position with 4 goals, two other players who have the same collection are Phan Thanh Duc Thien and Tontawan Puntamunee.
4. If it manages to become a champion, it will be the first trophy for the Bima Sakti as a coach.
5. Bima Sakti's best achievement only led the U-15 National Team to third place in the 2019 AFF U-15 Cup.