Daud Yordan Ready to Fight Ukrainian Boxer on This Date
Jumat, 2 September 2022 - 11:16 WIB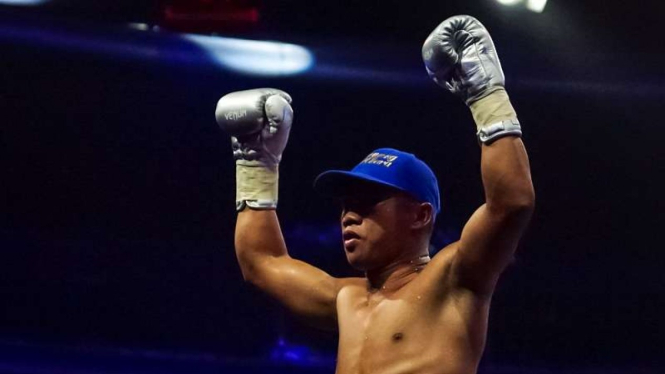 Petinju Indonesia, Daud Yordan
VIVA – Indonesian boxer, Daud Yordan will be ready to fight a boxer from Ukraine, Zoravor Petrosian. This match will compete for the International Boxing Association (IBA) World Super Lightweight title.
The fight between Daud Yordan and Zoravor Petrosian will be scheduled to take place at Balai Sarbini, Jakarta, on October 14, 2022. Besides Daud Yordan, boxer Ongen Saknosiwi will also be at stake for the IBA Intercontinental Featherweight title.
This boxing match is a continuation of the MPRO Evolution Fight Series 2022 series of matches. Previously, the MPRO Evolution Fight Series had shocked the capital city public on July 1.
Before the fight, the MPRO Evolution Fight Series also introduced Gudangkripto and Nusapay as official partners in their next various events.
President Director of MPRO International, Gustiantira Alandy said that the fight will increase adrenaline because the top two matches are played by three boxers who are ranked 100th in the world. Gustiantira ensured that the battle would be fierce.
"The choice of opponent takes quite time because for Daud, we have to communicate with three boxers from Mexico, Panama and Ukraine. Likewise, Ongen, we first communicate with boxers from Korea, Ukraine and the Philippines," Gustiantira remarked.