Four Favorite and Iconic Spots in Gamplong Tourism Village
Kamis, 8 September 2022 - 17:52 WIB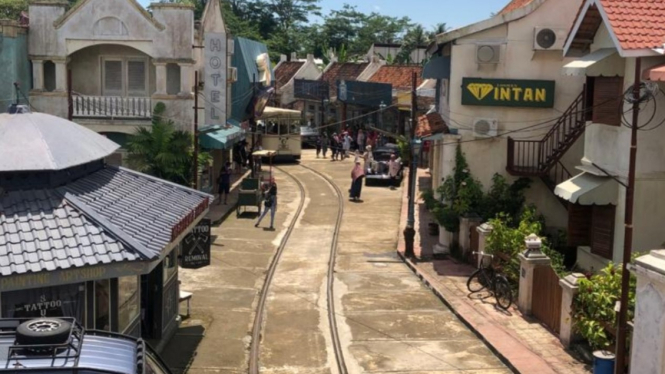 VIVA – Gamplong Village is a tourism village part of Sumberrahayu village, Moyudan District, Sleman Regency, Special Region of Yogyakarta. This tourism village is known for its woven fabric industry. The existence of  Gamplong tourism village existence is more popular when it is used as a shooting location for the film "Bumi Manusia".
After being used as one of the shooting locations for "Bumi Manusia", this place is increasingly visited by tourists who come from various regions, most of them are curious and want to take pictures with the background of the building that is used as the filming location for the Bumi Manusia film.
Well, here are some favorite and iconic spots in Gamplong Tourism Village, Yogyakarta.
1.The Museum of Bumi Manusia
Gamplong Tourism Village also houses a new museum which is the home of Nyai Ontosoroh and Annelies Mallema in the novel Bumi Manusia. The museum is named after the title of the novel, namely the Museum of Bumi Manusia.
Both roles from the film Bumi Manusia live in a house with a unique interior. The museum, which was officially opened in August 2019 by Hanung Bramantyo, holds many memories and is used by fans of Pramudya Ananta Noer's novels to gather.
Halaman Selanjutnya
The thing that tourists need to know when visiting this museum is that there are limited visitors to enter the museum area. To enter this museum is limited to 10 people every 30 minutes.