Bali Compendium Affirms Prohibition Intervention in Downstream
Selasa, 27 September 2022 - 18:30 WIB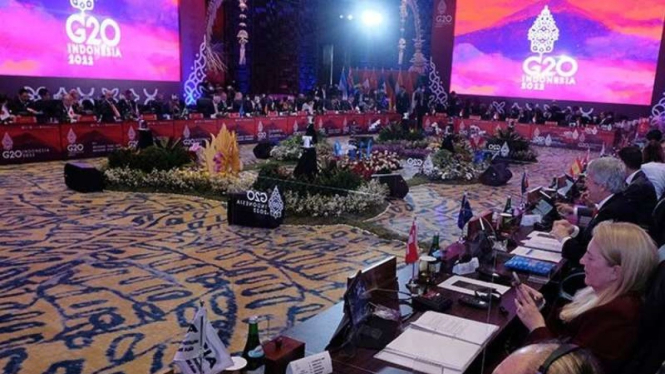 Trade, Investment and Industry Ministerial Meeting (TIIMM).
Sumber :
ANTARA FOTO/Nyoman Hendra Wibowo.
VIVA – In the Trade, Investment and Industry Ministerial Meeting (TIIMM) in Bali last week resulted the Bali Compendium that affirms the prohibition of one country from intervention in investment policies of other countries, such as mining downstream. 
The compendium is a complete and concise summary of scientific writings. The compendium confirmed the G20's policy practices in promoting investment for sustainable development.
The Compendium is expected to become a policy reference for each country in designing and implementing strategies to attract sustainable investment. In this case, each country is given the power to formulate its strategy according to its comparative advantage.
With this agreement, there is a new understanding and a new agreement, which was carried out by the G20 countries to respect each other (policies).
It means that the non-binding agreement prohibits one country from intervening in the investment policies of another country, especially in the case of Indonesia, such as downstreaming.
The Indonesian government is indeed continuing to promote the mineral and coal downstream program to support the creation of added value in the country. Various natural resources owned by Indonesia are processed without any profit for the country.