The Ministry of Industry Simplifies TKDN Calculation for Small Industries
Senin, 28 November 2022 - 17:40 WIB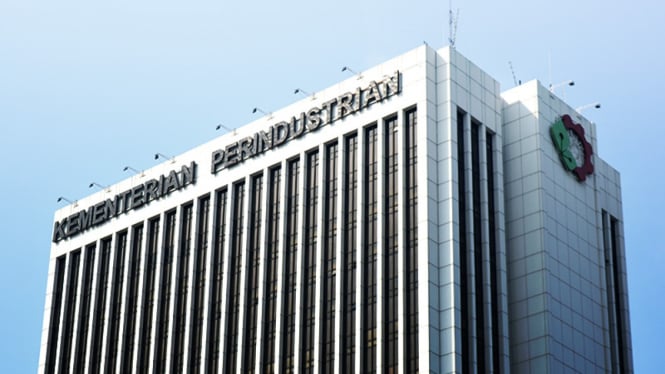 Kementerian Perindustrian Republik Indonesia / Kemenperin RI
VIVA – The Ministry of Industry (Kemenperin) tries to simplify the process of obtaining Domestic Component Level (TKDN) certificates for small industries (IK). It is a breakthrough to speed up, simplify, and increase TKDN certificates to increase the use of domestic products through government spending, State-Owned Enterprises (BUMN), and Regional-Owned Enterprises (BUMD).
Ministry of Industry Spokesperson, Febri Hendri Antoni Arif, said that through this breakthrough, the certificate processing for IK can be done in just two steps. First, application for TKDN IK certification and data entry through the National Industrial Information System (SIINas). Second, Small Industry TKDN verification.
"With this breakthrough, Small Industries can get TKDN IK Certificates more easily, quickly and at no cost, even the process can be done in a maximum of only five days," Febri Hendri Antoni Arif in Jakarta, on Thursday, November 24, 2022.
Currently, the process of harmonizing, rounding, and stabilizing the conception of the Draft Regulation of the Minister of Industry concerning Provisions and Procedures for Calculating the Value of the Domestic Component Level for Small Industries has been completed.
Febri Hendri explained that the draft Regulation of the Minister of Industry has several main substances of the regulation.
First, the calculation of TKDN IK value is based on the accumulation of domestic components that represent the production factors incurred, excluding profits, company overhead, and output tax to produce one unit of product.
Halaman Selanjutnya
The domestic components include direct materials with a composition of 24% of the TKDN IK value, direct labor (10%), indirect factory costs (company overhead) with a composition of 4%, and costs for development (2% of the TKDN IK value).