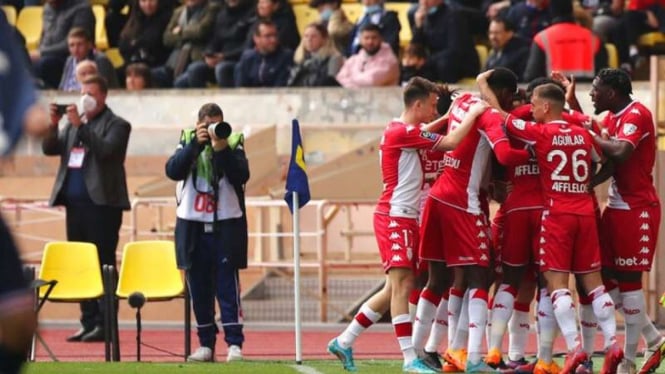 Pemain AS Monaco rayakan gol ke gawang PSG
VIVA – The 2022 World Cup is taking place in Qatar and has entered the quarterfinals. It is the second edition of the World Cup held in Asia 20 years ago it was held in Japan and South Korea in 2002.
Several countries will certainly never be able to appear in the World Cup for several reasons. Although appearing in the World Cup is a desire of every country in various parts of the world. But, some of these countries must bury their dreams because they are not listed in FIFA. 
1. Kiribati
Kiribati is a country located in the Pacific Ocean. This country is only inhabited by one hundred thousand people. Despite being one of the small countries, Kiribati had applied for membership in the International Football Federation (FIFA).
Kiribati applied through the Oceania Football Federation (OFC), but the application was often rejected. This was because FIFA and OFC could not work well together. Therefore, Kiribati cannot participate in the World Cup as it is not a member of FIFA.
2. Micronesia
Halaman Selanjutnya
Micronesia is a country that is also located in the Pacific Ocean region. The country has a total area of approximately 702 square kilometers. They have also applied for FIFA membership.