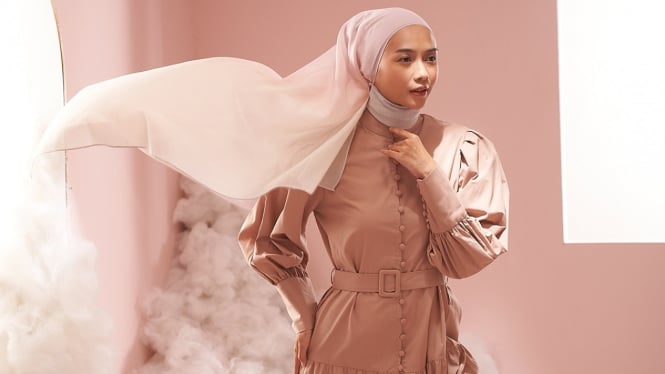 Ilustrasi Wanita Berhijab
VIVA – World Hijab Day is celebrated every year, on February 1 to honor Muslim women who wear hijabs. It is also a day to urge women of various origins and beliefs to try on the hijab and see what it is like to wear it. Hijab generally refers to head coverings worn by certain Muslim women.
Many Muslims believe it is obligatory for every female Muslim who has reached the age of puberty to wear a head covering. Muslim women maintain their modesty by wearing the hijab, many also use them to safeguard themselves from male harassment.
World Hijab Day was first declared by Nazma Khan on February 1, 2013. She is a Muslim woman from New York City.
As a child living in New York City, Khan faced many defeats for wearing hijab to school, especially after the 9/11 attacks. By observing World Hijab Day, Khan hopes to put an end to this form of disappointment.
World Hijab Day is currently celebrated in 190 countries across the world. In 2017, New York State declared World Hijab Day, and Theresa May attended an event commemorating the occasion at the House of Commons.
Then, in 2021, the Philippines' House of Representatives designated February 1 as National Hijab Day to foster a better understanding and acceptance of the Islamic tradition.
Halaman Selanjutnya
As information, the theme of the 2023 World Hijab Day campaign set by the World Hijab Day organization is Progress, Not Oppression. While the official hashtag used in the 2023 World Hijab Day commemoration is #UnapologeticHijabi.