The Impressive Beaches in Lombok, Like Heaven on Earth
Kamis, 8 September 2022 - 16:06 WIB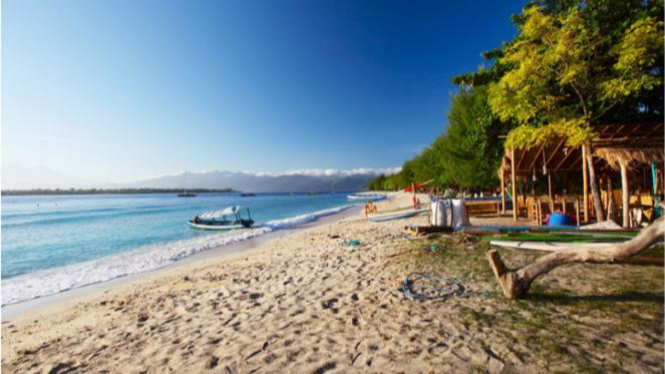 VIVA – Indonesia is famous for having an amazing island. One of them is Lombok. Lombok can attract the attention of local and foreign tourists because of its beauty.
Located to the east of the island of Bali, turns out that Lombok has a lot of tourist attractions like heaven on earth. One of the attractions that people can find and enjoy on Lombok is the beach or island.
Tourism on Lombok is spread over four vacant districts, namely beaches in North Lombok, West Lombok, Central Lombok, and East Lombok. The charm of beaches or islands in Lombok is unquestionable for its loveliness, and it is a must to visit.
Gili Trawangan is one of the famous islands in Lombok. This small island is located the Northwest of Lombok Island. Not only does it offer beautiful views, but visitors can also enjoy the beach by doing various activities.
On Gili Trawangan, people will find facilities of international standard because Gili Trawangan is very famous among foreign tourists, and the majority of tourists who visit are tourists from abroad. So, the services on Gili are adapted to the needs of these foreign tourists.
Halaman Selanjutnya
2. Senggigi Beach