Oldest Medical Amputation Found in Borneo, from 31,000 Years Ago
Jumat, 9 September 2022 - 13:54 WIB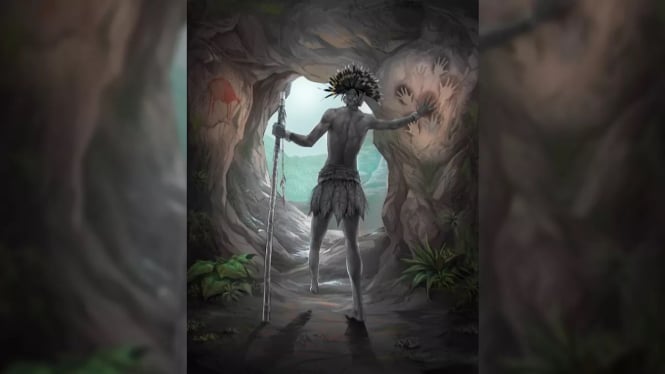 Ilustrasi anak era pemburu-pengumpul yang diamputasi di Kalimantan.
According to a 2007 study published in the journal Nature Precedings, archaeologists have yet to find out why the boy's leg had to be amputated. Before the discovery, the earliest evidence of amputation in humans involved the 7,000-year-old skeleton of an old Stone Age farmer, whose left arm had been surgically removed.
At that time, humans were considered to have no knowledge and the lack of tools needed to successfully perform complex operations, which often involved navigating a network of blood vessels, nerves, and muscles.
But the new findings reveal that humans possess detailed knowledge of limb anatomy and the muscular and vascular systems to expose and negotiate veins, and nerves and prevent fatal blood loss and infection.
"New findings in Borneo suggest that humans already could successfully amputate diseased or damaged limbs long before we started farming and living in permanent settlements," A Study Author, Maxime Aubert remarked.
But they continued it was too early to say that the operation in Borneo was an isolated example of amputation or that surgeons were performing similar contemporary procedures there, in Asia, or even around the world.