Six Evidences Chickens are the Incarnations of Evolved Dinosaurs
Jumat, 9 September 2022 - 16:24 WIB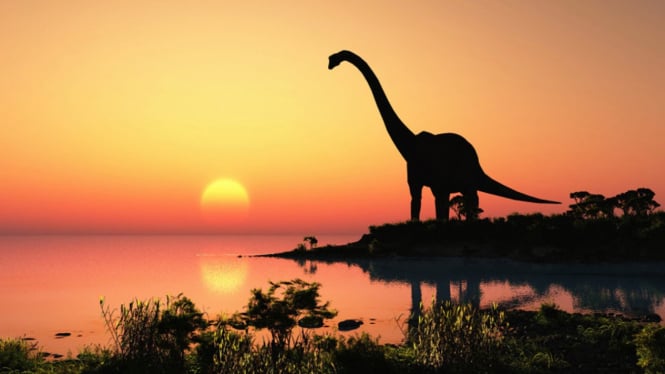 VIVA – Scientists may look around the modern world for dinosaurs' closest living relatives. It's possible that instead of T. Rex, they could have used one of their closest relatives, the chicken.
We tend to think dinosaurs went extinct after a catastrophic event 66 million years ago. Though this only applies to some of them. At least some types of bird dinosaurs survived to evolve. Dinosaurs appeared between 243 and 233 million years ago in the Triassic period. They ruled the earth for millions years before the asteroid hit the Yucatan peninsula.
Well, even this statement reads weird, but here are some evidences that explains about chickens are the incarnation of the evolved dinosaurs.
1. Tyrant King of Chickens
Montana is rich in dinosaur fossils, and in 2003, Doctor Jack Horner discovered a T-Rex femur. An amazing find, but too big to fit inside a Horner helicopter. Taking a practical approach, he broke his femur in half and took it to the North Carolina Museum of Natural Science.
In North Carolina, paleontologist, Doctor Mary H. Schweitzer, began working on the bone. He found soft tissue inside.
Halaman Selanjutnya
Unfortunately, any DNA has long been degraded, but Doctor Schweitzer was able to run tests on proteins in soft tissues. Analysis showed that Tyrannosaurus Rex was more closely related to ostriches and chickens than to any living reptile.