Denmark Open 2022: Nine Indonesian Representatives Play Today
Rabu, 19 Oktober 2022 - 14:44 WIB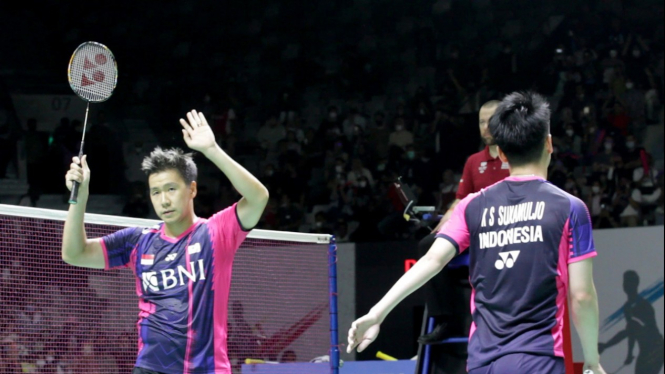 Ganda putra Indonesia, Kevin Sanjaya Sukamuljo/Marcus Fernaldi Gideon
VIVA – In the schedule of the Denmark Open 2022 on the second-day tournament, as many as nine Indonesian representatives will play and compete in the first round today, October 19, 2022.
"All the players are okay, those who were injured, such as Marcus and Vito, have also recovered and are ready to compete," PP PBSI's Head of Development and Achievement, Ronny Mainaky said, Thursday, October 13, 2022.
One of the Indonesian representatives who playing today is The Minions, Kevin Sanjaya/Marcus Gideon, who will fight the representative of Japan, Akira Koga/Taichi Saito for the second time.
Previously at the first meeting, in the last 16 of the All England, The Minions managed to become the winner.
Women's doubles Febriana Dwi Puji Kusuma/Amalia Cahaya Pratiwi had to go through a tough challenge because they play against the world number one, Kim Soyeong / Kong Heeyong.
In the mixed doubles, a tough match must be passed by Rehan Naufal Kusharjanto / Lisa Ayu Kusumawati, because they have to fight the 2022 world champions from China, Zheng Si Wei / Huang Ya Qiong.
Halaman Selanjutnya
The series of Denmark Open 2022 matches today will start at 2 pm Indonesian time.