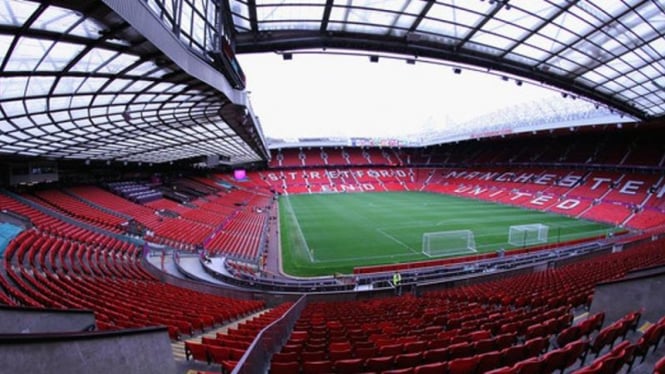 Markas Manchester United, Old Trafford
VIVA – The Tech giant, Apple is rumored to be interested in buying a football club, Manchester United (MU) for 5.8 billion pounds or around IDR 109 trillion. The owner of the Red Devils or the nickname of Manchester United, Malcolm Glazer, has expressed a desire to sell the club after many Manchester United fans asked them to leave.
As quoted from the Daily Star, Friday, November 25, 2022, related to this, Malcolm Glazer reported that he would release Manchester United to a bidder who dared to pay a high price, and Apple CEO Tim Cook had expressed his interest.
Apple is the largest technology company in the world with annual revenues of nearly £326 billion (IDR 6.100 trillion. In fact, this month, Apple is estimated to have revenues of £2 trillion or IDR 37 trillion.
However, as far as is known, the California, United States (US)-based technology company does not have the experience of owning a soccer club as big as Manchester United.
Nevertheless, Apple CEO Tim Cook said that he wants to explore the opportunities that Manchester United could provide and will organize talks with the bank appointed to oversee the sale.
After successfully taking over Manchester United, Tim Cook will plan to build a state-of-the-art stadium that has never existed in the world. If Apple manages to reach an agreement with the Glazer Family, then MU will certainly become the richest club in the world.
Halaman Selanjutnya
As previously reported, the certainty of selling the Red Devils was also stated directly by a representative of the Glazer Family, namely Avram Glazer. He said his party would evaluate all options so that the club could grow bigger.