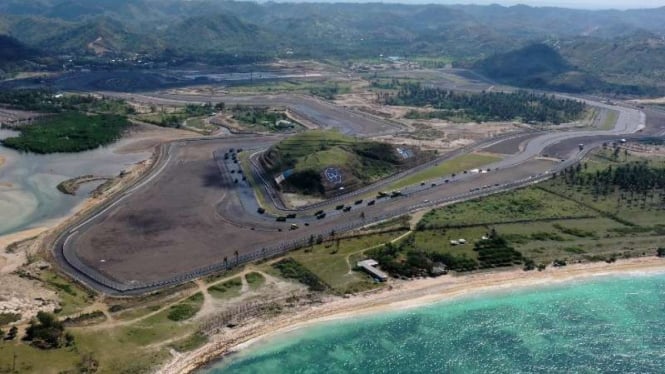 VIVA – The Mandalika Circuit in Lombok, Nusa Tenggara will host several international racing competitions this year. President Director of Mandalika Grand Prix Association (MGPA), Priandhi Satria confirmed the readiness of the Mandalika circuit.
"From a technical and operational perspective, we have organized weekly activities such as track day, and others. The related parties including marshals have been trained to perform and maintain their duties at each event," Priandhi said on Wednesday, February 1, 2023.
Furthermore, he said staff including marshals (officers who assist in the track area when an incident occurs in a race) are trained to carry out their duties under the training and direction of various relevant stakeholders, including the Indonesian Motor Association (IMI).
Priandhi Satria also said that circuit management always carries out routine maintenance. Until now, there is still no plan or urgency to refresh or renovate the circuit.
"For the circuit, there is nothing except routine maintenance. However, what we are currently doing is repainting the starting line which has faded due to the weather. There are no improvements to the circuit, and our workforce is also good and ready," he explained.
As known, Indonesia is still not free from the COVID-19 pandemic status. Therefore, the Mandalika circuit will provide audience restrictions according to the health protocol regulations issued by the local health department.
Halaman Selanjutnya
"We apply the health protocol according to the direction of the health department. So, if we talk about the target (audience), we are targeting in this WSBK above 50 to 60 thousand, and that number is still below capacity. But so far there are still no restrictions," he said.