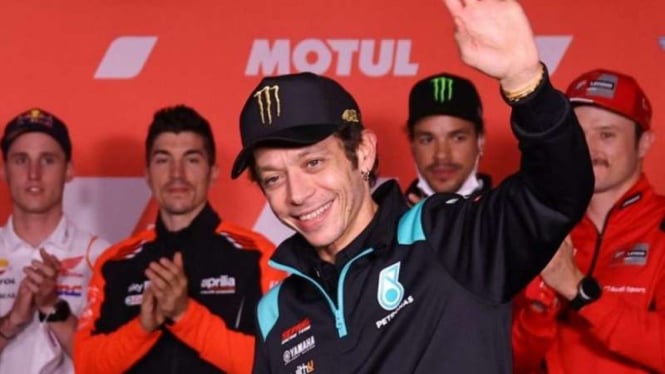 VIVA – MotoGP becomes one of the sports that many people are interested in. It is also an expensive game around the world. MotoGP is the exclusive class of road racing games.
The most important feature of the sport is the world's fastest bikes. These fastest bikes need skilled riders. The weight, power, and energy need to be optimally balanced to conserve control of the wild capacity and speed they have to compete with for the whole duration of a race. Therefore, the riders usually get highly paid.
So, here are top 5 the richest MotoGP Riders in the world, updated on February 2023, as launched from various sources.
Valentino Rossi occupied the top position on the list. He is an Italian racer. This retired experienced biker is a popular and great motorcycle rider of all time. The Richest MotoGP rider earned nine World Championships titles. No racer in the world has finished in 400 or more Grand pix. His net worth is estimated to be $200 million.
He is the highest-paid biker in the world. Besides a prestigious life and growing income, he should enjoy his lavish lifestyle with his family. Rossi is so much success in his racing career. They can entertain their fans and he is winning titles continually.
Halaman Selanjutnya
2. Marc Marquez - $35 million