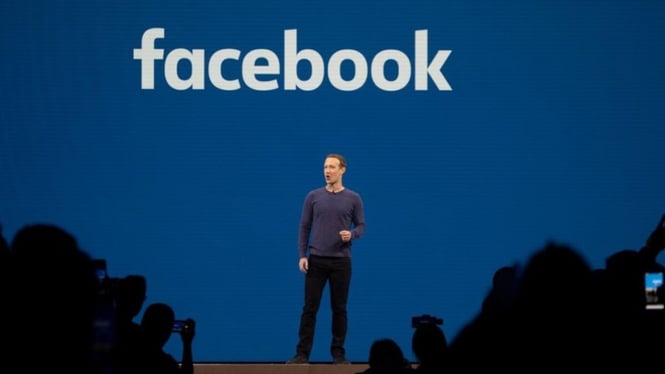 Kepala Eksekutif Meta (Facebook) Mark Zuckerberg.
VIVA – CEO of Meta, Mark Zuckerberg has lost the US $ 71 billion or equivalent to Rp 1,067 trillion. It is because the performance of Meta continues to decline and makes half of Zuckerberg's net worth over the last 12 years lost. This is the sharpest decline of any major tech billionaire.
According to the Metro page on Thursday, September 22, 2022, during the first year of the pandemic, the value of tech companies like Amazon, Google, and Zoom reached fantastic heights as consumers stayed home. But when the world reopened, their stocks began to fall.
Then, the Bloomberg Billionaires Index said, Mark Zuckerberg is currently in the position of the twenty richest persons, after always being in the top five lists.
Tech leaders, from Jeff Bezos to Larry Page and Sergey Brin have all lost tens of billions of dollars over the past year but Meta's Chief Executive has had the worst.
The company's share price has also fallen drastically, from US$357 (Rp5.3 million) to US$146 (Rp2.1 million) over the past 12 months.
There are several factors behind the company's sharp decline. First, its social media platform faces stiff competition from younger and fresher apps.
For example, Instagram is trying to pull back users from rivals like TikTok, Snapchat, and the fast-growing platform BeReal with new features. Instagram is often ridiculed as a copycat. For Facebook, it admits its monthly user base saw no (zero) growth in February.
But experts say the lack of users is only a small part of their sadness. Zuckerberg's costly journey into the metaverse is seen as hitting the company's stock hard.
Meta has invested heavily in virtual reality (VR) over the past year and according to Zuckerberg, the Uncle Sam company is expected to face 'significant' losses in this area over the next three to five years.
If it weren't for this investment, Meta would be in the same position as Alphabet, says technology analyst Mandeep Singh. Although shares in parent company Google have fallen, they are down about 29 percent compared to the 54 percent for Meta.