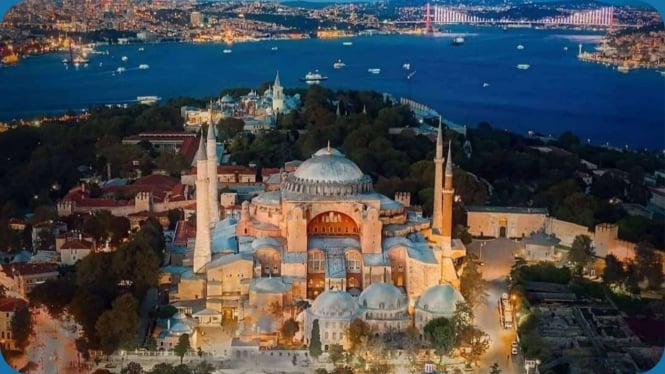 Hagia Sophia
Sumber :
Instagram @masjid_hagia_sophia
VIVA – Islam is in second place with the most adherents at 1.8 billion. As known, Islam is also the majority religion in several countries such as Indonesia, Saudi Arabia, and others. To carry out worship, people who adhere to the Islam religion will usually come to the mosque.
Therefore, the presence of a mosque is very important for Muslims to be able to worship five times a day. According to TRT World, there are 3.6 million mosques worldwide.
Meanwhile, based on Pew Research Center, the number of Muslims will increase. It is estimated that by 2025, the number of Muslims will grow to 2.76 billion, or 29.7 of the world's population. So, the number of mosque buildings will increase later. Well, here are the countries with the most mosques in the world, as quoted from various sources.
1. Indonesia
Indonesia is a country that has many mosques in the world, with approximately 800,000 mosque buildings. The five provinces with the most mosques are Lampung (12,000 mosques), South Sulawesi (14,313 mosques), East Java (48,947 mosques), Central Java (50,549 mosques), and West Java (58,979 mosques).
2. India
Halaman Selanjutnya
India may be identical to Hinduism, but as it turns out, the country has around 300,000 mosques spread across the country. In fact, this large number is not enough to fulfill the needs of Muslim places of worship there because, in India, Islam is the second most believed religion.