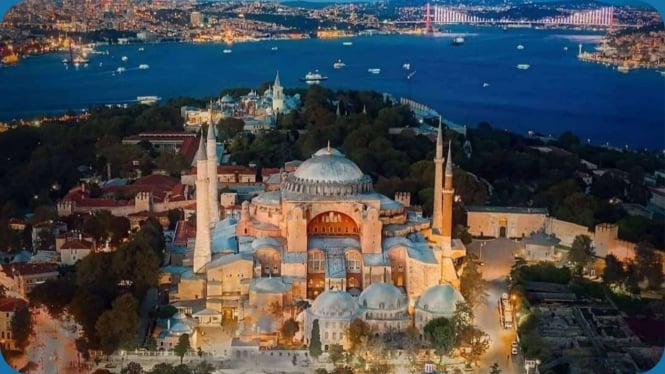 Hagia Sophia
Sumber :
Instagram @masjid_hagia_sophia
India may be identical to Hinduism, but as it turns out, the country has around 300,000 mosques spread across the country. In fact, this large number is not enough to fulfill the needs of Muslim places of worship there because, in India, Islam is the second most believed religion.
3. Bangladesh
Bangladesh is the eighth most population in the world. Bangladesh has around 250,000 mosques as places of worship for the majority of its Muslim population.
Halaman Selanjutnya
Pakistan is a country located in South Asia and has around 120,000 mosques. This country has many mosques with beautiful architecture, one is the Faisal Mosque which was founded in 1987 in Islamabad. The country which conflicts with India is inhabited by 199 million people and 97% of them are Muslim.