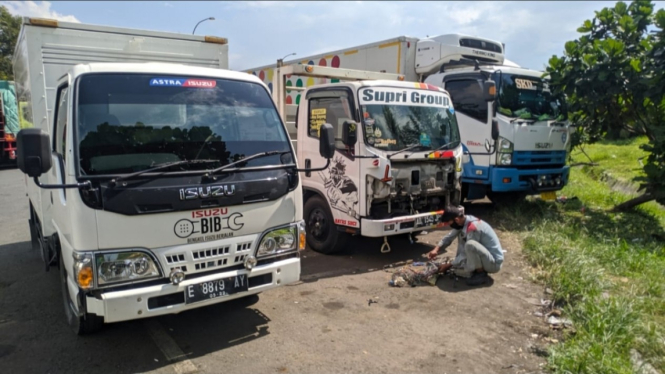 Program Bengkel Isuzu Berjalan yang dibuat untuk pelanggan
VIVA – After the COVID-19 pandemic, Indonesia's economy has started to improve, especially in the automotive industry which has seen an increase in sales. One is PT Isuzu Astra Motor Indonesia (IAMI). This brand managed to record a new fantastic sales record in 2022 that is reaching 33.715 units.
"Throughout 2022 becomes the proudest moment of PT Isuzu Astra Motor Indonesia as it managed to set a new historical record. Isuzu scored the highest sales number in its history since in Indonesia 1974," President Director of PT Isuzu Astra Motor Indonesia, Ernando Demily stated during Isuzu Media Gathering 2023 in Jakarta, on Wednesday, January 25, 2023.
Isuzu's sales achievement increased by 23.6 percent, higher than the national car sales growth of 17.4 percent compared to last year. Then, the commercial vehicle market as a whole increased by 10.6 percent, while Isuzu itself experienced a higher growth of 20.6 percent.
On the same occasion, Deputy Division Head of Business Strategy Division, Rian Erlangga explained the achievement of Isuzu products that have increased significantly.
Isuzu Elf from the light truck class plays an important role as Isuzu's backbone with a sales volume of 16,192 units and a market share of 25.1 percent. Followed by the variant in the medium pick-up class, Isuzu Traga with sales of 12,921 units and a market share of 40.2 percent.
"Then from the medium truck class, Isuzu Giga sales amounted to 3,370 units and a market share of 12.9 percent. The rest are Isuzu D-Max and Isuzu Mu-X," said Rian Erlangga.
Halaman Selanjutnya
To become a World Class Manufacturing Base, IAMI has exported Isuzu Traga to Southeast Asian countries (Philippines, Laos, and Myanmar), then exported to Africa and Central and South America. With the increase in Isuzu sales and exports, the production capacity of the Isuzu factory in Indonesia has also increased.