List of Sacred Forests in the World, Contain Scary Stories
Minggu, 11 September 2022 - 10:04 WIB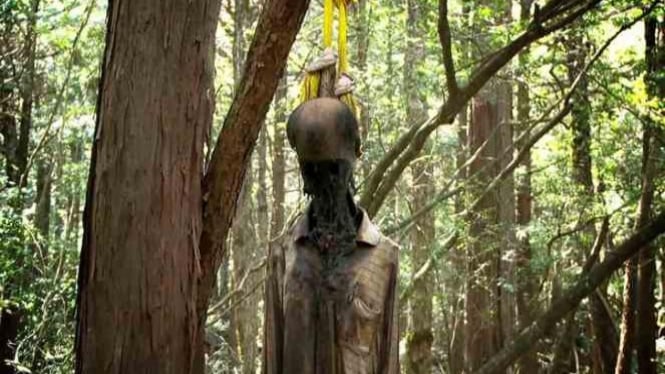 Korban bunuh diri di hutan Aokigahara.
7. Wychwood Forest, England
Wychwood Forest in England contains scary stories, such as the existence of the ghost of Amy Rossart who is the wife of the noble Earl of Leicester. According to reports, Amy was found dead in the forest with a broken neck, unfortunately, the cause of the incident is not yet known.
It was also reported that the ghost of Amy had met her husband who was hunting in this sacred forest and her husband would also die in ten days.
 The news that spread was true, the Yaoti Earl of Leicester died because of illness. Since then, it is believed that anyone who meets Amy's ghost will have an unpleasant life story.