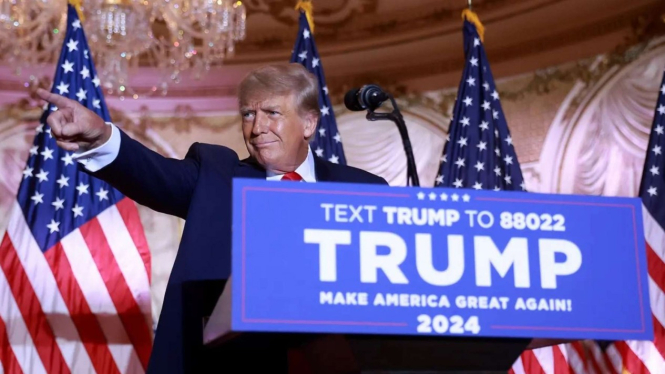 Mantan Presiden AS Donald Trump mau nyapres lagi di 2024.
If Trump violates the rules again after the account is reinstated, Meta commits to removing the content and again suspending the account for one month to two years depending on the severity of the violation.
"We know that any decision we make on this issue will be fiercely criticized. Reasonable people will disagree over whether it is the right decision. But a decision had to be made, so we have tried to make it as best we can in a way that is consistent with our values and the process we established in response to the Oversight Board's guidance." Clegg wrote.
As information, platforms like Facebook and Twitter earlier removed or labeled certain posts by the former president that they believed to be harmful before ultimately choosing to block his account.
On the evening of January 6, 2021, Facebook said that "two policy violations" on Trump's page would trigger a 24-hour block on its platforms. The next day, the company said in a statement that it felt "the risks of allowing President Trump to continue to use our service during this period are simply too great," and said the ban would last "for at least the next two weeks," through the inauguration.