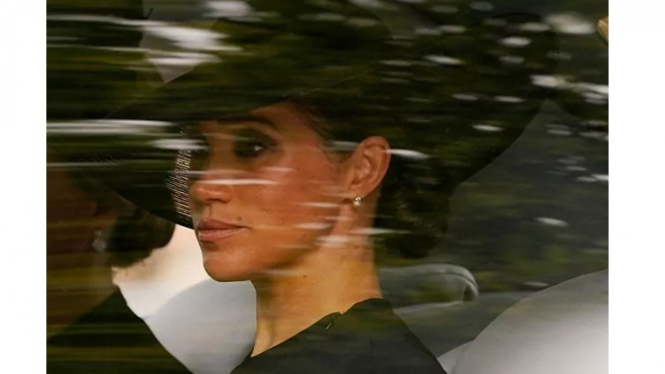 VIVA English Site – A Duchess of Sussex, Meghan Markle becomes the highlight because of her style or outfit that she wears. Meghan is known to often wear clothes that do not follow the royal protocol.
Meghan Markle has a background as a celebrity from America that is far different from the standard protocol of life for the British royals. It's no wonder that Meghan Markle is often seen as resisting and doing things that are not under royal regulations, especially in the selection of outfits.
As reported from ELLE.com, Meghan Markle once wore a pair of ripped jeans by MOTHER. Fans, of course, were not happy.
"I'm thinking that you shouldn't be wearing ripped jeans while out walking in public with a prince," wrote one.
In 2019, the public was not impressed by designer Stella McCartney's choice of centered clothing worn by Meghan Markle, which was designed by McCartney herself. 
Stella McCartney made a post about the outfit Meghan Markle wore on Remembrance Day at the Cenotaph in Westminster.
Halaman Selanjutnya
"So honored to have HRH Duchess of Sussex wearing our Fall '19 coat at Remembrance Day. x Stella," the caption wrote.